Hi readers! It's a quite long time since my last post here. I just finished an exam. I will be having another exam tomorrow, that is Aptitude. It's kinda hard and this is only my 2nd time taking it. So, back to the post.
Stardoll has released a new edition of their Apple iPhone Application, that is 'Cut It! Halloween Edition' I got a message from Stardoll that looked this this: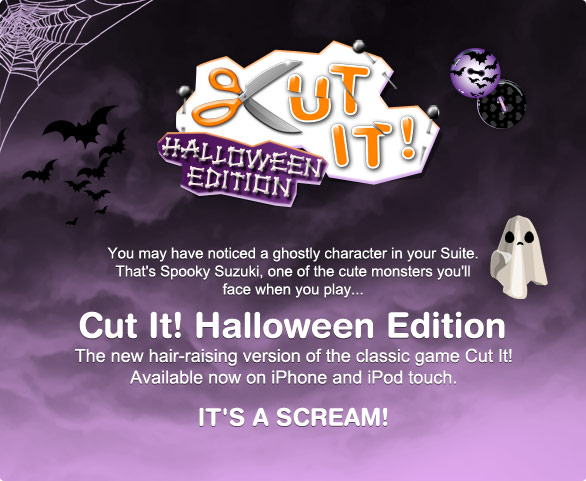 Another thing is, have you spotted a new item in your suite that looks like this?:
I personally think it's cute. I like it. Don't you?
xx.Leanne|chai_bbs